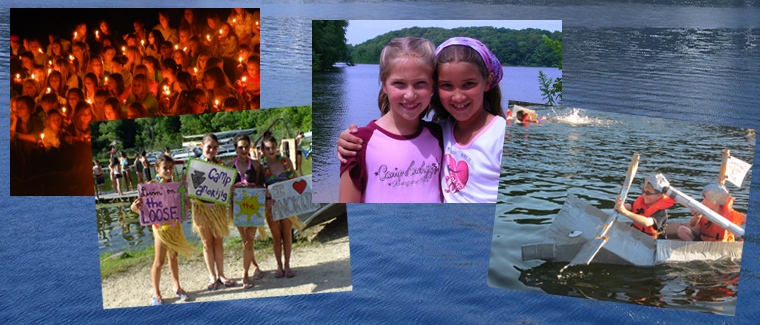 Camp Anokijig Not Your Typical Summer Camp Experience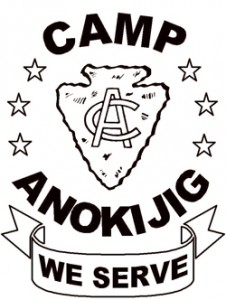 When you think about summer camp, you may think swimming, boating, playing games, campfires with s'mores and songs, your favorite counselor, and maybe a lifelong friend. While Camp Anokijig believes traditional camp activities certainly have a very important place in creating a memorable camp experience, we also believe that having the opportunity to choose your own path and explore new activities sparks creativity and fosters positive independence and decision making.
Camp Anokijig has been providing engaging summer camp programs for boys and girls, ages 7-16, for the past 94 years. We nurture independence, character, and confidence in our campers as they build positive values, friendships, and life skills through their experience. At Camp Anokijig, campers self-direct their own experiences choosing from a huge variety of activities including but not limited to the traditional archery, swimming, and crafts, but also ukulele, woodworking, yoga, horseback riding, and more. Each day is made up of two educational, but exciting skill sessions and several opportunities for directed free-periods. Campers also participate in smaller group activities as well as larger all-camp activities throughout their week.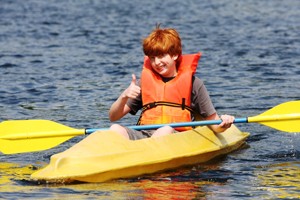 If your child is looking for a more in-depth focus on a particular activity, then one of our Specialty Camp Programs may be a good fit. Participants in these programs spend part of their day focusing on a specialty activity, but also join the main camp population for free-periods and all-camp activities. 2020 Specialty Programs include Ranch, Circle A Riders, Adventure Challenge, Fishing Expeditions, and Youth Shooting Sports. Some specialty programs have age or grade prerequisites.
Campers who are ready to take their summer camp experience "on the trail" may enjoy one of our week-long, off-site Adventure Trips. On these trips, campers will work together as a small group to cook meals, set up camp, and enjoy a variety of adventures within the Midwest. No previous paddling, rock climbing, kayaking/canoeing, or fishing experience is necessary for these trips. 2020 Adventure Trips include Sylvania Backcountry Canoe Fishing Trip, Rock, Roll, & Splash Trip, Whitewater Adventure Trip, and Apostle Island Sea Kayaking Trip.
Whether your child is new to the idea of summer camp, or a seasoned veteran, there is a Camp Anokijig summer camp experience awaiting their participation. Give your child the opportunity to direct their own summer camp adventure and it's sure to be a positive one. Camp Anokijig offers convenient, 1-week overnight sessions and valuable flexibility to accommodate busy family schedules. Don't miss your opportunity to be part of the family and catch the Anokijig spirit. Accredited by the American Camp Association.
Please visit our website for more detailed descriptions of our 2020 programs. 
CHECK OUT MORE SAVE ON FUN COUPONS BELOW!!
FOLLOW US ON FACEBOOK FOR DAILY COUPONS DISCOUNTS & GIVEAWAYS!