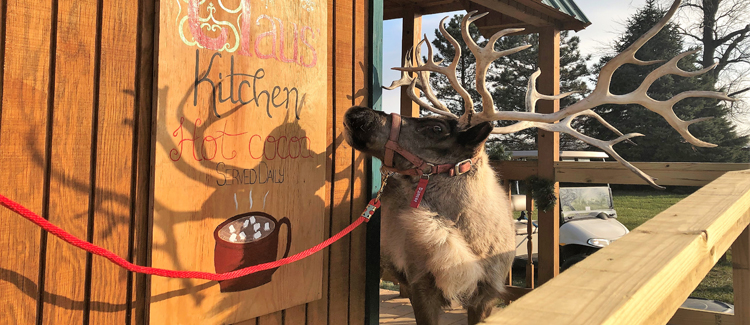 Come Visit Our Magical Reindeer at Summerfield Zoo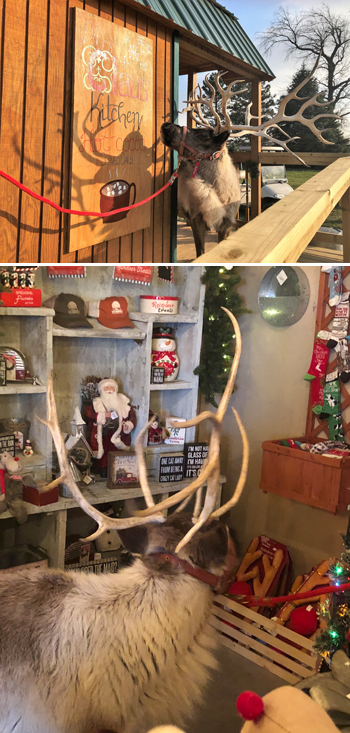 Come visit our magical reindeer here at our Christmas Town – Summerfield Zoo.  You will be invited to come into the reindeer barn where all eight of the reindeer team reside.  The young reindeer in training are also in the barn.  Take as many pictures as you want.  Pet the reindeer and even give them a treat.  Reindeer elves will be available to teach you about the reindeer and help you.
So much fun to be right there to watch the baby reindeer learn at their flight school.  Mrs Claus's kitchen has tasty holiday cookies, hot chocolate and other treats to enjoy,  The Flying Reindeer Gift shop is full of special gifts and goodies – an amazing place.
Sometimes you can even meet a reindeer in there!  Santa visits. Look for him in his Santa house. There are all kinds of special memories to be made with our amazing reindeer.
Open Thursday through Sunday November 15 – December 23
Thursdays 10 am – 3 pm
Fridays 3 pm – 8 pm
Saturdays 10 am – 6 pm
Sundays 10 am – 6 pm
Additional Dates:
Christmas Eve
9 am – 1 pm
December 26th – 28th
10 am – 4 pm
Visit our website

for schedules and for more information or call 815-547-4852.
CHECK OUT MORE SAVE ON FUN COUPONS BELOW!!
FOLLOW US ON FACEBOOK FOR DAILY COUPONS DISCOUNTS & GIVEAWAYS!