Discover The Beautiful Community Of White Lake In Western Michigan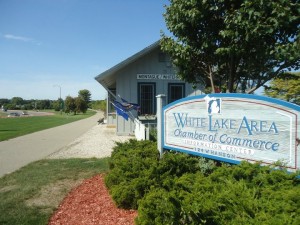 The White Lake area is a beautiful lakefront community in West Michigan.  It is made up of the quaint towns of Montague and Whitehall. It's located along the beautiful shores of Lake Michigan! Here, you will find year round outdoor recreation, an array of lodging, excellent dining establishments, and unique shops. In the White Lake area, a friendly wave greets you at each corner and everyone slows down to enjoy life at the lake!
Whether in town for business or pleasure, the White Lake Area has something to offer for everyone. From quaint, small town shopping to flavorful local restaurants, the White Lake Area is open for business. For the outdoor enthusiast, some of the recreation the White Lake Area offers includes water recreation on White River and White Lake, diverse challenges on local golf courses, and a 26-mile paved bike trail. There is so much to do in the White Lake Area that one day is simply not enough!
With the addition of service-oriented businesses serving the White Lake area and the surrounding townships and counties, there is a balance of employers that is the envy of larger communities. Retail areas offer White Lakers a wide variety of products and services and enjoy moderate growth each year.