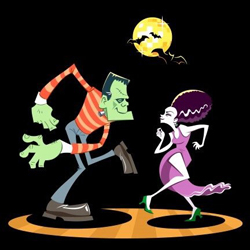 Calling all monsters, ghouls and costumed kids! Kick off Halloween by learning some fun dance moves to classic spooky Halloween songs!
When the party starts winding down, grab your candy collecting basket to snag a few treats on a candy hunt around Fishel Park before bidding everyone farewell.
October 29, 2022
Time: 9:00 AM
Location: Fishel Park
MORE INFO… 
Trick-or-treat at the Downers Grove Museum! Visit the Victorian Blodgett House decorated for Halloween and complete a holiday-themed scavenger hunt and play some spooky-themed Halloween games.
This is a FREE event! All ages are welcome.
October 31, 2022
Time: 3:00 PM
Location: Downers Grove Museum
MORE INFO…
Downers Grove Park District
Contact Us
630-960-7500