Elk Grove Park District Fall 2020 Online Brochure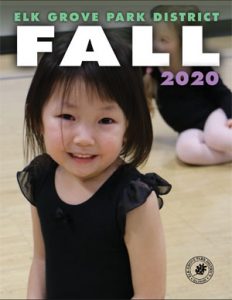 Fall 2020 Parks and Recreation Catalog
Get ready for Fall by signing up to have fun. We have Pioneer Day, a pumpkin patch and a new pumpkin carving contest. Learn to swim or learn to dance.
Fall is for Fun at the Elk Grove Park District. Our Fall Brochure is live on our website and ready for Resident registration!
Many of our activities are available for online registration.
Registration begins on August 10th.
As a courtesy to our residents, we offer an early registration period. After the early registration period has expired, registration is open to both residents and nonresidents.
For additional information please contact the Elk Grove Park District Main Line at 847-437-9494 or CLICK HERE to view the online version.
Elk Grove Park District
1000 Wellington Avenue
Elk Grove Village, IL 60007
847-437-9494
www.elkgroveparks.org