Exercise And Fitness Ideas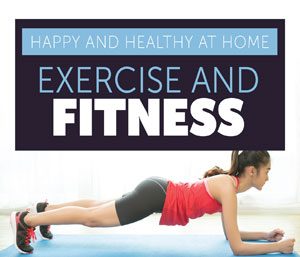 Chicagofun.com will be providing families with tips and ideas to stay happy and healthy at home during this challenging time.
Follow our ideas for fitness and exercise, indoor and outdoor activities, online educational resources, crafts and projects for all ages posted on our Home Page and our Facebook Page.
Tip #5 Exercise & Fitness Ideas!
We encourage everyone to stay healthy and active at home. We're excited to share fitness videos, activities and exercises for adults and kids to help keep you moving!
Do you have other great ideas or resources to share?  Please share them on our Facebook Page…
For Adults
For Kids