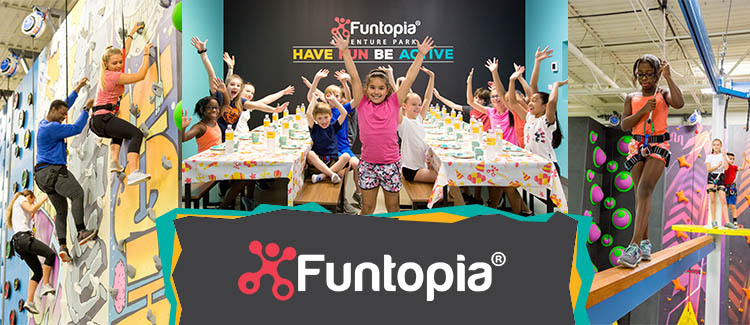 Funtopia World Naperville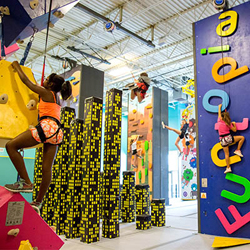 This Funtopia coupon allows you to Buy a 1 hour pass at Funtopia Naperville and receive 1 hour FREE within the same session.
Funtopia is a unique concept that combines sports and fun. Our Active Entertainment Center offers adventurous, entertaining and healthy activities for all ages, all under one roof. With so many Fun Walls, a Rope Course, a Ninja Course, a Giant Slide a toddler area, there is something for everybody age 1 to 101.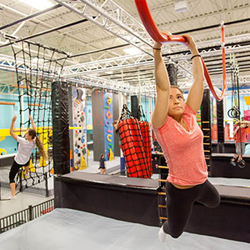 Our main goal is to get people involved in challenges that will make them have a good time and provide excellent health benefits at the same time. That's why all our attractions are specifically designed to be entertaining and good for the mind and the body. 
Funtopia has everything to make your birthday party the best ever: tons of fun activities, interactive attractions that can be enjoyed and shared by all the guests, awesomely decorated private rooms and a spacious common lounge, pizza and much more!
Visit Their Website to find out more information or to book your party today!