Mobile Escape Rooms Chicago
Mobile Room Escape Chicago is newest entertainment adventure to hit the Chicago area.  This mystery party will come to you!  With this coupon  Save $50 off private parties..  Call (773) 219-2922 to book and mention Promo Code:  ChicagoFun.
A Mad scientist with an evil agenda, a team of problem solvers determined to stop him, locked in a room together for one hour. Will you be able to stop Professor Von Solace from poisoning the World's water supply?
Chicagoland's hottest escape room is rolling (literally) to your location.  A series of challenging clues, riddles, puzzles, and obstacles are located around the professor's laboratory. You must work together with your team to display Secret messages, unravel musical hints, and discover the many secrets that await for you inside Mobile Room Escape "The Laboratory".
Mobile Room Escape Chicago is the only escape room that comes to you!!
Mobile Room Escape is the first escape room adventure of its kind. A 32 foot luxury climate controlled trailer built just for your adventure. Watch your friends face in amazement as the adventure pulls up to your home, office, or festival as the challenge begins. No need to travel to us for your party. The party will come to you! Save $25 off private parties..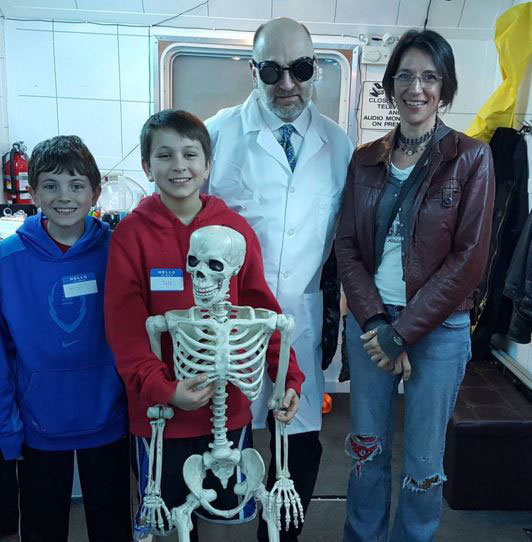 Mobile Room Escape Chicago was designed for ages 7-107. Young children are lead by the mad scientist and his assistant to think outside the box and use critical thinking to solve an array of puzzles, while young adults and up are left to solve on their own.
Mobile Room Escape is available to come to your office or home for unique corporate team building events or birthday parties.
Please contact 773-219-2922 for more information.  Mention Promo Code "Chicago Fun" and receive $50.00 off.
Click Here Save $50.00 Off Birthday/Private Party Coupon…
We come to you!