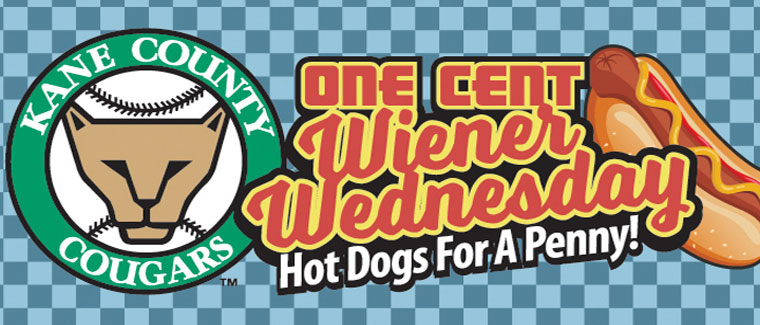 One Cent Wiener Wednesdays At The Kane County Cougars Fifth Third Bank Ballpark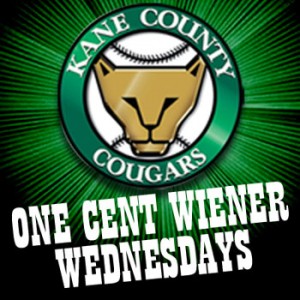 Hot Dogs For A Penny – It's too good to be true!  The Kane County Cougars are stretching the value of a dollar further than what was ever thought imaginable for select Wednesday games this season. The inaugural "One Cent Wiener Wednesday" will take place on Wednesday evening, June 3 for the 6:30 p.m. game between the Cougars and Bowling Green Hot Rods.
"We're extremely excited to see the response our fans will show towards this unbelievable opportunity to come to a baseball game and enjoy a hot dog for a penny," said Cougars Vice President/General Manager Curtis Haug. "For 25 years now, we've prided ourselves on providing our fans with the most family-friendly entertainment that is also affordable. Our food and beverage staff are up to the challenge, our condiment stations will be additionally stocked, and we're anticipating a great evening for the first 'One Cent Wiener Wednesday' in Cougars history."
To assist customers in garnering up the necessary change, Cub Scout Pack 63, based out of Wheaton, will be selling 50 cent rolls of pennies (worth 50 hot dogs) for a one dollar donation and will be stationed outside Gate 1 and within the ballpark as well.
Other "One Cent Wiener Wednesday" dates for the 2015 season include July 8, July 22, July 29 and August 12.