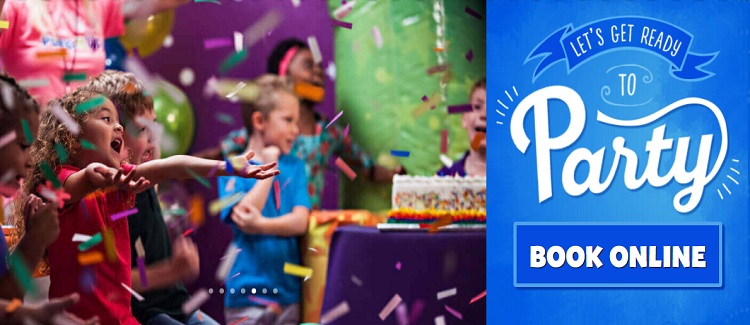 Pump It Up Chicago Birthday Parties Coupon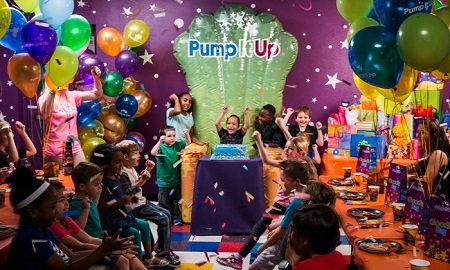 This Pump It Up Chicago coupon allows you to receive 2 free pizzas when you Book any Weekday party on a Monday through Friday, for 25 children.
Pump It Up Chicago: Where every day's a party! Congrats – you found the best kids birthday place in Chicago! We know your kid's birthday is the most important day of their year. Let us throw them the best party ever and make it hassle free for you.
Pump It Up Chicago let's you Super-size the fun!
Why do kids love having their birthday parties at Pump It Up? We bring out the big fun with giant inflatable indoor playgrounds, games galore, a blow-up birthday throne, and more.
In a private space
Bounce house arenas? All yours. Private party room just for your group? Goes without saying at Pump It Up!
With super star status
It's your party, it's your party package. Pick out kids' favorite foods, drinks and party favors.
Simple, fast, fun
Reservations, party time, clean up – the whole celebration's a breeze, thanks to our party pros who help you out every step of the way.
Call us today at 

(312) 664-7867

 or visit their website to redeem latest deals and birthday party offers at Pump It Up of Chicago, IL.
CHECK OUT MORE SAVE ON FUN COUPONS BELOW!!
FOLLOW US ON FACEBOOK FOR DAILY COUPONS DISCOUNTS & GIVEAWAYS!