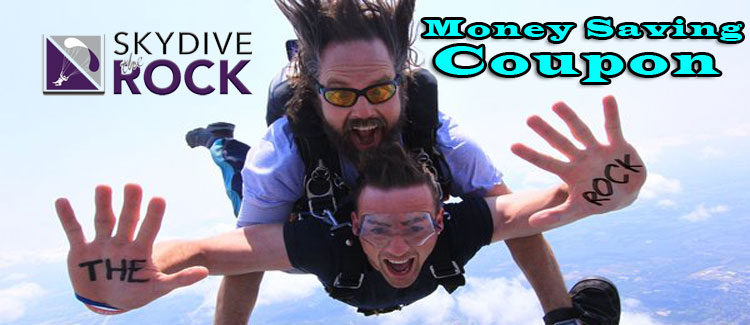 Skydive The Rock Beloit Wisconsin Coupon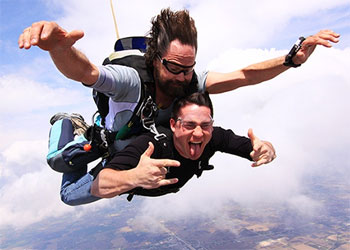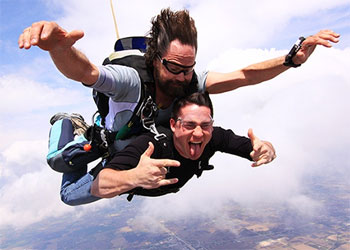 Save $80.00 Off Tandem Skydiving Jumps at Skydive The Rock in Beloit Wisconsin.  See Coupon Details…
Less than an hour north of Chicago Skydive the Rock offers skydiving jumps for all levels from beginners to the experienced.
Looking to check one off the bucket list? How about your next big adventure? Celebrate a birthday? Commemorate a life event? Bring a work team closer together? Or looking to change your perspective on life? Why Not Try….. SKYDIVING!
Skydive The Rock is located in Rock County Wisconsin just outside the city of Beloit. This skydiving facility was originally open as Great Lakes Skydiving in March 2011. We offer tandem skydive, solo training and welcome experienced skydivers.
Skydive the Rock pairs thrill-seekers and bucket-listers looking to leap out of an airplane with skilled instructors who know exactly how to do it. Jumpers will start off with a 20-minute training session, then are placed into a harness before taking to the skies. With a USPA certified instructor, you'll board a turbine aircraft to a breathtaking height of 14,000 feet. Once there, you'll exit the plane and enjoy an adrenaline-filled free fall for roughly 60 seconds. Jumpers have the option of opening their own chutes, but the instructor is always present as a backup. Once the parachute is opened, thrill seekers take in the scenery during a 3- to 5-minute descent back to earth, which can be as wild or mild as desired.
CHECK OUT MORE SAVE ON FUN COUPONS BELOW!!
FOLLOW US ON FACEBOOK FOR DAILY COUPONS DISCOUNTS & GIVEAWAYS!