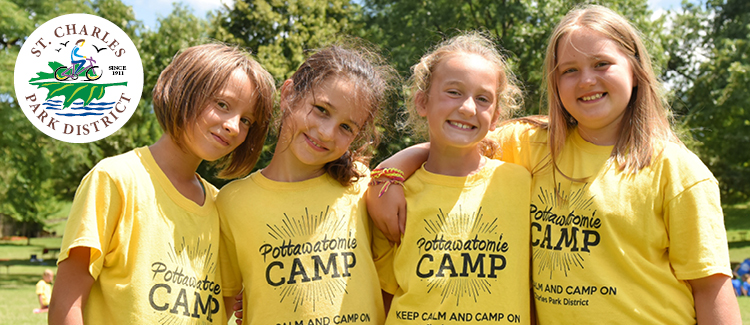 St. Charles Park District's Summer Camps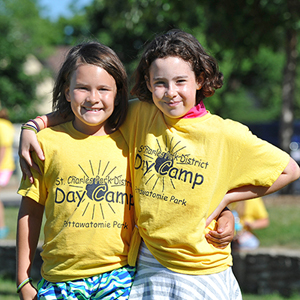 Variety of Camp Programs and Schedules Guarantee Summer Fun for Everyone
 Parents, try not to be jealous of your kids this summer.  As mom dons her business suit and dad picks up his briefcase to head out to the office, you little ones will be grabbing their backpacks and venturing out for fun-filled days spent at one of St. Charles Park District's many summer camps.
It's a challenge to keep kids happily busy during the blank slate summer presents.  Whether it's dedicated instruction in sports ranging from baseball to lacrosse to soccer and more, or learning about reptiles and exploring the wonders of nature, or even enjoying some old-fashioned farm fun, summer camp programs offer parents a safe and stimulating environment where their children can remain energized and engaged during summer break.
Beginning when school lets out and running through mid-August, summer camps offer a variety of options for children of all ages.  From Little Scouts for 3-5-year-olds to Traveling Teen Camp for ages 10+, there is sure to be a camp – or two, or three – destined to provide golden opportunities for socialization, education and entertainment.
There's also a very popular, convenient and flexible camp registration! Schedule your child's day of fun around your family summer schedule for all Pottawatomie Camps. Select your days of the week at the time of registration. Camps meet weekly and meet in Pottawatomie Park.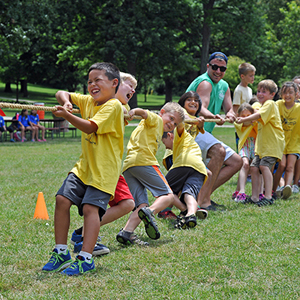 Working parents will be especially interested in the Before & Beyond camp option for children entering kindergarten through grade 6. Campers can be dropped off as early as 7am for a morning camp session and counselors will escort children to their regularly scheduled day camp session.  An after camp session running from 3:30 to 6pm provides an extended period of supervised activity designed to closely coordinate a day camper's schedule with that of his working parent. There's even an opportunity with some camps to include a swim lesson as part of your child's day of fun.
Every day can present a new adventure, from nature hikes to field trips, special outings to arts and crafts.  And kids can opt to stick with one camp program or mix-and-match their experience at a number of park district facilities. Camp sessions are offered Monday through Friday, but many camps offer partial-week options to give campers a chance to participate in a variety of camping experiences.  Owen can sign up for three days a week of "On the Go Camp" at Pottawatomie Community Center and then spend the next week at Down on the Farm Camp at Primrose Farm.  Ginny might like to spend part of her summer in a haze of water fun, minigolf and crafts and then spend another few weeks exploring forests, prairies and streams at the in the Pathfinder Camp Series at Hickory Knolls Discovery Center.
Campers love camps because they're fun places where they can make new friends and try new activities.  Parents love camps because they provide a flexible and affordable way to keep kids occupied.  Sounds like a win-win for everyone!
For more information on the various park district camp programs or to register, visit their website stcparks.org/register.
FUN COUPONS BELOW!!
FOLLOW US ON FACEBOOK FOR DAILY COUPONS DISCOUNTS & GIVEAWAYS!