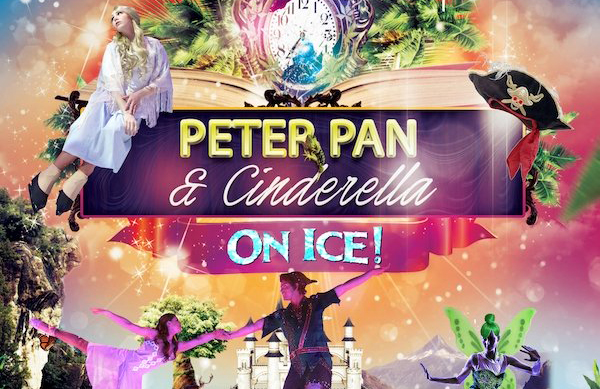 The Arcada Kid's Club Presents Tales of Peter Pan and Cinderella On Ice!
The Arcada Theater Kid's Club invites you and your family to join us for TWO spectacular shows the whole family will LOVE!
Save $2 on each ticket by entering promo code CHIFUN2 to receive your discount.
TICKETS ARE JUST $10.00 with discount!!

Tales of Peter Pan & Cinderella ON ICE!
March 11th at 7PM
Welcome to FairyTales On Ice where dreams are reality and adventures are around every corner. Our story starts with a grand opening with lots of familiar characters from Rapunzel and Pinocchio to Aladdin and Tinkerbell. Not to mention the stars of this seasons spinning tales: Cinderella and Peter Pan.
GET TICKETS
Cinderella
April 18th at 2:00PM
Bullied by her two mean Step Sisters, Cinderella's future looks bleak until her Fairy Godmother casts a spell and sends her to the ball. How will the Prince ever find her when she flees at midnight, leaving behind a single glass slipper? Bringing to life this tale for all time, bursting with more hilarity than you can imagine and of course a happy ending.
GET TICKETS
Arcada Theater
105 E. Main Street
St. Charles. IL 60174
Visit Their Website f

or upcoming event tickets or for more information call 630-962-7000.