THE MIDWEST WIZARD OF OZ FESTIVAL September 21st & 22nd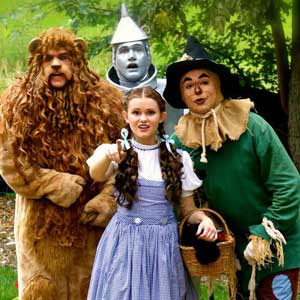 In celebration of all things Oz, we will be hosting the Midwest Wizard of Oz Festival on Sept 21 & 22, 2019 in Tinley Park, IL.
This coupon allows you to Buy 3 Admissions and get 1 FREE.
CLICK HERE to Print Coupon
Dorothy and her friends will be descending upon the Odyssey Fun Farm on September 21st & 22nd! The Midwest Wizard of Oz Festival The Midwest Wizard of Oz Festival has been a long standing tradition that originated in Chesterton, Indiana. The festival began in 1982 when Wizard of Oz store owner, Jean Nelson, came up with the idea to create an Oz-themed festival to pick up the spirits of Chesterton's citizens. Since then it has grown to be one of the biggest festivals in the nation that produced crowds of about 30,000 people each year. Five years ago the Midwest Wizard of Oz Festival moved to the Chicagoland area in Tinley Park, Illinois.
In celebration of the 80th anniversary of the classic motion picture, The Wizard of Oz, and all famous adaptations of Oz literature and cinema, the Odyssey Fun Farm invites families from all over the nation to visit and experience the Land of Oz on the Fun Farm's very own yellow brick road. The Wizard of Oz story will come alive as guests follow the brick road that will lead them to enjoy the many other attractions the festival has to offer.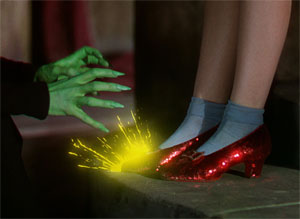 Guests can look forward to watching the Spirit of Oz costumed characters perform and interact with the kids and families, as well as be enlightened by the intriguing presentations of our four special guest speakers. Aaron Harburg tells how his Great Grandfather, lyrists E. Y. "Yip" Harburg and composer Harold Arlen wrote all the songs for the Wizard of Oz movie. John Fricke an award-winning author and historian will be speaking, along with national film critic Ryan Jay.  Mary Ellen St. Aubin will also be presenting on her husband's role as a munchkin in the original film in the speaker tent.
Don't forget to pick up a souvenir from the festival by stopping by the many craft and business vendor booths spread out among the festival. There is still time to become a vendor at the festival, just go on our website to get the application and send it in.
CHECK OUT MORE SAVE ON FUN COUPONS BELOW!!
FOLLOW US ON FACEBOOK FOR DAILY COUPONS DISCOUNTS & GIVEAWAYS!