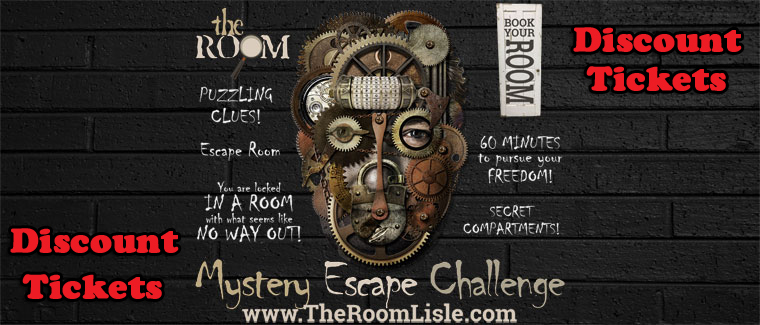 The Room Mystery Escape Challenge Coupon Lisle Illinois
Save 20% off admission for up to six participants at The Room Mystery Escape Challenge in Lisle Illinois.
Book Your Room Online… Click Here Use Promo Code CFUN Save 20% Off
Are you looking for a game that is different and exciting? THE ROOM is a live, interactive mystery escape challenge. It's a great game for friends, family and co-workers who love solving mysteries or puzzles. Couples find THE ROOM to be a perfect alternative to dinner and a movie. Our mystery escape challenge is a fun game for everyone!
How about a team challenges for your office, club, sports team or even your family, THE ROOM is great for team-building! Working together to escape THE ROOM in team challenges furthers cohesiveness and tests the detective in all of us.
CHECK OUT MORE SAVE ON FUN COUPONS BELOW!!
FOLLOW US ON FACEBOOK FOR DAILY COUPONS DISCOUNTS & GIVEAWAYS!