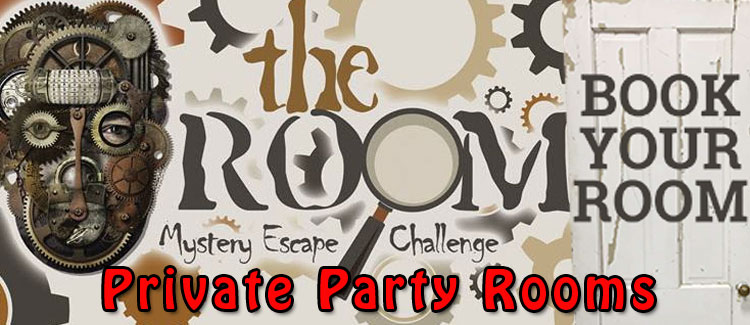 The Room Mystery Escape Challenge – Private Party Rooms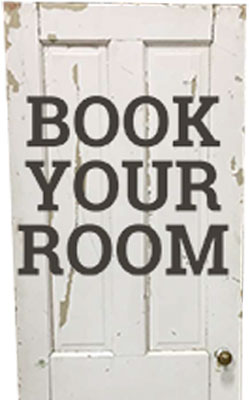 COUPON SAVE 20% OFF
Save 20% off admission for up to six participants at The Room Mystery Escape Challenge in Lisle Illinois.  Use Coupon Code cfun.
BOOK your 60-minute, heart-pounding, mind-testing adventure in THE ROOM today! It's easy! Click on the "BOOK YOUR ROOM" door  to schedule a date and time.  Save 20% Use Coupon Code cfun. Online Coupon valid for up to 6 participants, if booking more than 6 participants call 808-283-6129 and mention Coupon Code "cfun".
THE ROOM MYSTERY ESCAPE CHALLENGE
Are you looking for a game that is different and exciting? THE ROOM is a live, interactive mystery escape challenge. It's a great game for friends, family and co-workers who love solving mysteries or puzzles. Couples find THE ROOM to be a perfect alternative to dinner and a movie. Our mystery escape challenge is a fun game for everyone!
How about a team challenges for your office, club, sports team or even your family, THE ROOM is great for team-building! Working together to escape THE ROOM in team challenges furthers cohesiveness and tests the detective in all of us.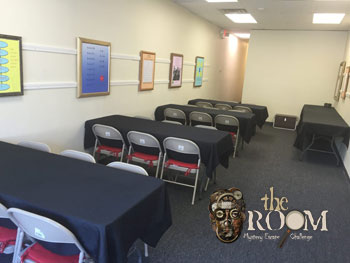 NEW PRIVATE PARTY ROOMS AVAILABLE
We have a New Party Room space for your large groups!  This can add convenience and fun to your next large group or corporate team building challenge at our rooms.
The new space is in the same strip mall just steps away from the Einstein and Gallery Rooms and holds our new escape room, The White room, as well.
Large groups now have a place to wait and hang out while the first group of 16 challenge our rooms. The room can hold up to 32 comfortably. Groups can also take turns experiencing our 1/2 hour White Room while they wait.
You may also bring food and drinks or have food catered in. We are located next door to Madeleine's, What's for Dinner? catering. She would be happy to cater your event if needed.
The party room is decorated with pictures and puzzles to keep you entertained while taking turns in all three of our rooms.
The Room Lisle
4910 Main St
Lisle, IL 60532
(808) 283-6129
www.theroomlisle.com
CHECK OUT MORE SAVE ON FUN COUPONS BELOW!!
FOLLOW US ON FACEBOOK FOR DAILY COUPONS DISCOUNTS & GIVEAWAYS!



Yelp.com
Average rating:
3 reviews
Jun 7, 2016
Love It!!
If there were more stars available, I would use them all. Even though our attempt to "escape" the Einstein Room failed, we had a great time trying! The clues we found caused us to used our "little grey cells" as we moved along in the game. Some of us astonished ourselves at our ability to think outside of the box and others were proven to be true leaders. (Fortunately we had one really strong leader to keep us on track - too many cooks spoil the broth.) Some of the clues were easy, some required extra thought; however if we hit an impasse, we could ask the "box" for a clue which helped us see things in a new light. We were all in agreement that we will attempt one of the other escape room offered at "The Room Lisle" very soon and have recommended this adventure to everyone we know. This would make a great outing for youth groups, team-building events, and even first dates (one of our family brought her new "friend"). Everyone should give "The Room" a try.
Apr 18, 2016
Def Going Back!
I did this with a group of 6, and it may have been one of the most fun activities I've ever enjoyed! We did the Einstein a Room and escaped just in the nick of time! We were allowed 3 clues to help us if we got stuck. This was a ton of fun, and I felt like each person in our group got to contribute in some way to the puzzle solving. I definitely want to return and try another room!
Apr 4, 2016
I Said YES!!!
I was recently engaged at The Room - Lisle. The staff there was phenomenal and crucial in making my engagement extra special! Thank you for going above and beyond to make our day what it is was and bending over backwards to make sure it went off flawlessly! They allowed my fiance to adjust the clues in the room to make it personal, and in the end I said yes, so overall it was a phenomenal experience and can't wait to go back!