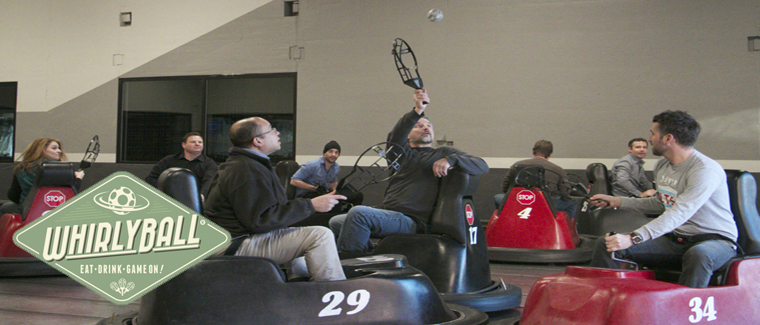 WhirlyBall Corporate Meetings & Team-Building Events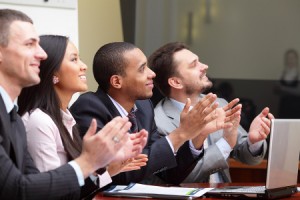 The one thing missing from all your corporate and team-building functions? Bumper Cars.
We're not knocking your other, more dignified affairs. We just think it's time to let the crew get out and mix it up a little. When you put your CFO on a WhirlyBall team with three sales guys and a receptionist, you'll have enough "team building" to go around (and around and around).
Let the event planners at WhirlyBall help you create an event with all the right bells and whistles. With space for big crowds and small, we can provide high-tech A/V, food and beverage, plus as many entertainment options as you could possibly use in a company outing.
WhirlyBall combines basketball, hockey, lacrosse, and bumper cars all rolled into one. Whether you're planning a Birthday Party, Corporate Meeting or Outing, Team Building Session, Bar/Bat Mitzvah, Bachelor/Bachelorette or Holiday Party, WhirlyBall is the most complete venue in Chicagoland that offers a variety of entertainment options including WhirlyBall, lasertag,  bowling(Chicago location), video games, pool tables, indoor bags, a complete F&B menu, and 3 flexible event facilities that comfortably accommodate 10-500 guests. Visit our website for more information and locations.
CHECK OUT MORE SAVE ON FUN COUPONS BELOW!!
FOLLOW US ON FACEBOOK FOR DAILY COUPONS DISCOUNTS & GIVEAWAYS!