Windy City Fieldhouse New Craft Beer Summer Event Series

Nothing says summer better than being outdoors with friends while enjoying some craft beer and great food.  WCF has created a series of craft beer themed summer events for the upcoming season not only to celebrate summer but also one of the nation's oldest and most popular past times – brewing great beer.  Chicago has some of the nation's best and brightest microbrews from the original Goose Island Beer Company to some of the newer kids on the block like Revolution Brewing, Two Brothers and more.  Now you get to enjoy them with great food and fun with WCF's Craft Beer Summer Event Series.
Whether you are looking to be outdoors with the Craft Beer BBQ, enjoying the sights and sounds of the city with WCF's Scavenger Hunt or Amazing Race programs with new Craft Beer missions and destinations or you simply want to spice up your Team Challenge with a craft beer themed picnic or BBQ following your event, contact your sales representative today to find the best summer event option for your company with a craft beer twist.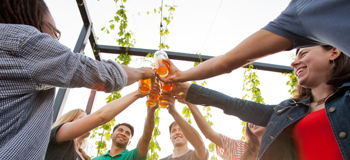 For more information on transforming your summer event into a trendy Craft Beer Summer Series Event, Click Here to find the best combination of Craft Beer, Fun and Team Building for your next event or contact a sales representative at 773.486.7403.
Check out some great event photos on Pinterest.