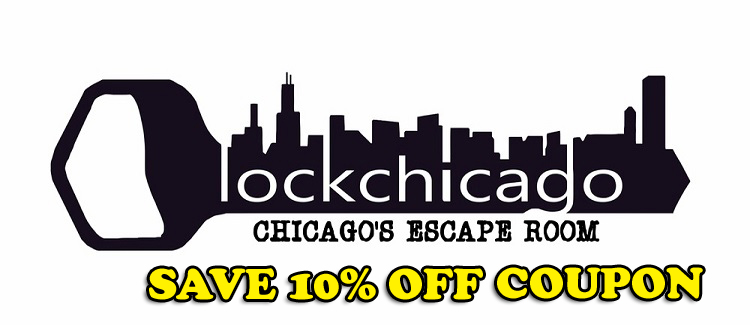 Lock Chicago – Escape Room Games Coupon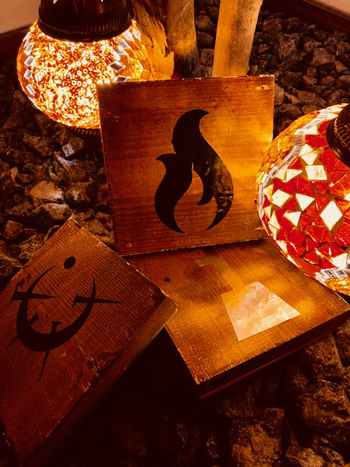 This Lock Chicago Escape Rooms coupon will give you a 10% Discount on our Virtual Reality Game Lounge or Escape Room Experience
Visit www.lockedchicago.com and on the "Reservations" page use the code "LOCKCHICAGOFUN" to redeem the 10% discount.
Lock Chicago provides innovative Escape Room and Virtual Reality experiences to players of all ages! Located in Evanston, IL we have 3 unique Escape Rooms and a completely immersive Virtual Reality Lounge.
Perfect for friends, families, and team building events our rooms put your skills and teamwork to the test. Do you think you have what it takes to earn yourselves a spot on our "Wall of Champions"?
"Matsuri" Escape Room. You are executives of the Fireworks company, Hanabi which is providing the fireworks to the village of Matsuri after a centuries long war has ended between rival gangs. Unfortunately, the village thief has stolen the key to your vault and stashed it in his secret lair. You must enter his hideaway and recover the key before the festival begins or else risk another 100 years of war!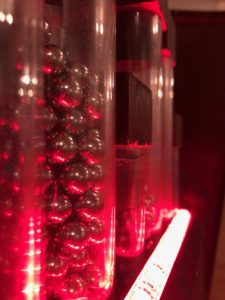 "Sunburn" Escape Room. You've finally located the fabled Sun Treasure, but there's a hitch: it's protected in a crystal tomb bombarded with constant sunlight, and all that glass and light make the inside of the chamber heat up like a rice cooker, incinerating anyone and anything inside. Except on today, when a rare millennial solar eclipse will block out the sun for a single hour. You've planned, you've prepared, and you've made it to the chamber just in time for the start of the eclipse, but do you have what it takes to solve the light puzzles of the chamber and grab the treasure before the eclipse is over?
"Malfunction" Escape Room. You are engineering assistants to the mad scientist Dr. Keplar. He opened a wormhole into space which accidentally sucked in himself and half of his notes on how to shut it down with him. You must enter his steampunk laboratory and use his remaining notes to shut down the wormhole before you and the rest of the world are sucked in with it!
Take immersion to the next level with our Lock Chicago Virtual Reality Lounge! Reserve a private lounge with two state-of-the-art HTC Vive Virtual Reality headsets to play either single player or multiplayer virtual reality games. You can casually explore the tops of Mt. Everest, swim with schools of fish in the bluest oceans, or duck and dodge incoming attacks as you fend off hordes of robotic aliens. Anything is possible! A great experience for any occasion!
Visit Their Website to book online or for more information call 312-646-0051.
CHECK OUT MORE SAVE ON FUN COUPONS BELOW!!
FOLLOW US ON FACEBOOK FOR DAILY COUPONS DISCOUNTS & GIVEAWAYS!