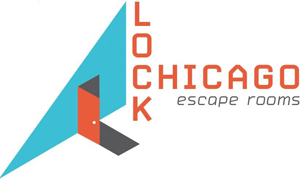 This Lock Chicago Escape Rooms Coupon offers $10 off any of Lock Chicago's Unique, Escape Room Experiences when reserving online!
Promo Code: LOCKCHICAGOFUN
Lock Chicago provides innovative Escape Room Experiences for players of all ages! Located in Evanston, IL we have 3 state-of-the-art Escape Rooms perfect for family, friends, and team building!
REDEMPTION INSTRUCTIONS
Visit www.lockedchicago.com and on the "Reservations" page use the code "LOCKCHICAGOFUN" to redeem the $10 discount.  Total savings $10 for minimum of 4 participants.

Check Out Lock Chicago Escape Rooms in Evanston Illinois
Perfect for friends, families, and team building events our rooms put your skills and teamwork to the test. Do you think you have what it takes to earn yourselves a spot on our "Wall of Champions"?
Matsuri" Escape Room
The village of Matsuri is on the verge of peace. The rival gangs that run the village have decided to end their decades-long-conflict by celebrating with a huge festival, for which you and your team have been tasked with safeguarding the Drum of Order which when played will begin an era of peace across the land.
But on the night of the festival the Drum is stolen by the village thief and taken to their hideout! Without the Drum, the rival gangs will accuse each other of sabotage and the warring will continue.
You'll have to use your brain and teamwork to solve the traps in the hideout of the thief and recover the Drum before the festival ends. The village of Matsuri depends on you!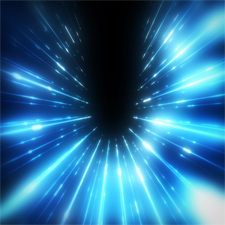 "Malfunction" Escape Room
The Mad Dr. Keplar has gone too far! Pushing his obsession with steampunk tech to the limit, he has accidentally opened up a wormhole into deep space. Since the good doctor was the first to get whipped out into the void, it's up to his trusty team of assistants to decipher his manuals and depower the machines keeping the void open. But hurry, you only have 60 minutes before reality as we know it suffers an abrupt and fatal relocation!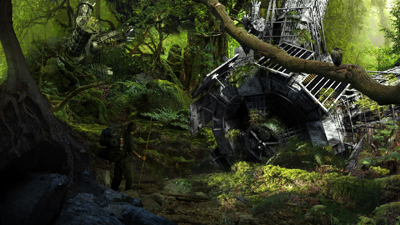 "Icarus" Escape Room
Your team is charged with restoring Project ICARUS, an ancient interplanetary defense system that was abandoned centuries ago in the jungles of an unknown planet. A catastrophic meteor is on course to destroy everything on the planet in 60 minutes so you must restore the power to the systems and recover the missing samples before it's too late and your new civilization is destroyed!
Lock Chicago Escape Rooms
2510 Green Bay Road
Evanston, IL, 60201
312-646-0051
www.lockedchicago.com

CHECK OUT MORE SAVE ON FUN COUPONS BELOW!!
FOLLOW US ON FACEBOOK FOR DAILY COUPONS DISCOUNTS & GIVEAWAYS!