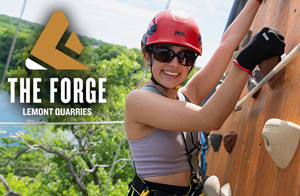 The Forge Lemont Quarries is a 300-acre adventure park offering unique year-round activities for families and individuals of all ages and abilities.
The park features the world's largest aerial adventure course, mountain biking, paddlesports, laser tag, archery, axe throwing, scavenger hunts, paddle sports and more.
Save 25% Off Activities Promo Code: CFUN25
The park also provides an extensive list of events and concerts at its outdoor amphitheater, running and biking races, outdoor dining, and much more. For more information, please visit forgeparks.com.
COUPON OFFER
CLICK HERE to Save 25% Off All Activities.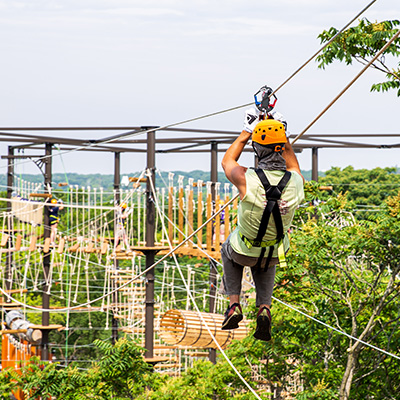 Recognized as one of the "Best Aerial Adventure Parks" by USA Today.  The Forge is home to one of the most extensive aerial adventure courses in North America, featuring 200+ ropes course elements, four over-water ziplines, climbing towers, rappelling, bouldering, and more.
The Forge's mission is to bring outdoor recreation and play to people of all ages, ages, energy levels, and abilities. The aerial adventure course also features an accessible zipline, allowing individuals with disabilities to enjoy the 1,000 ft zipline across a quarry lake.
The Forge Lemont Quarries
1001 Main Street
Lemont, IL 60439
630-326-3301
www.theforgepark.com