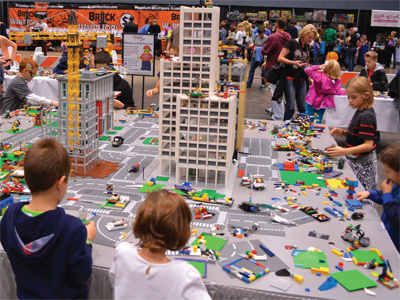 Save 29% off tickets to Brick Fest Live LEGO Fan Festival In Rosemont Illinois October 3 & 4, 2015.
LEGO lovers rejoice! The Brick Fest Live LEGO Fan Festival is coming to Rosemont Illinois in October, and is filled with hands-on attractions and activities built to inspire, educate, and entertain.
This deal gets you a single-session admission to Brick Fest Live at Donald E. Stephens Convention Center on October 3 and 4, granting you access to an amazing LEGO world where you can marvel at giant creations and even build some of your own.