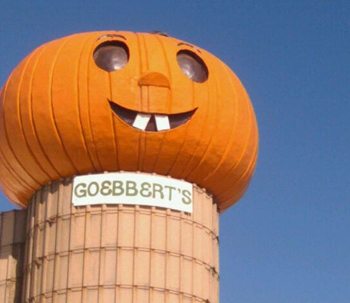 Goebbert's Fall Festival starts September 10th, 2022 and runs through October 31, 2022. We are a great place for families to come and have a great fall day. Come enjoy the animals, watch a pig race, see our famous Pumpkin Eating Dinosaur, have some lunch and pick out a pumpkin. We have plenty of fun attractions for the whole family!
Also make sure to stop by the Red Barn Cafe & Bakery for some tasty treats, including our famous Apple Cider Donuts and Pumpkin cookies. Don't delay; our festival will be over before you know it!
Fall Festival Starts Sept 10, 2022
7 days a week from 9am-6pm through October 30th (No tickets sold after 5:30pm)
Halloween Hours: 9am-3pm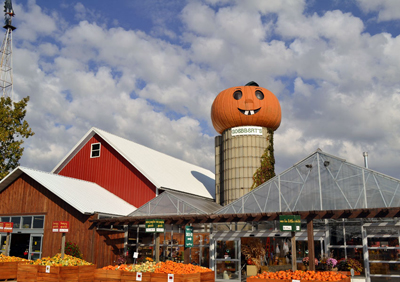 Admission to Animal Land & Little Farmer's Play Yard includes:
• 50 Different Animals
• Giraffe Barn
• Little Farmer's Play Yard
• Corn Stalk Maze
• Straw Town Maze
• Pumpkin Eating Dinosaur
• Pig Races
• Pumpkin Tunnel
• Climbing Trucks and Cut outs
• Corn Box
• Charlotte's Web
• Corn Hole Game
• Ring Toss Game
• Weekend Magic shows
• Wagon Ride & Haunted House

Come see 50 different types of animals in our large Animal Land. You'll find all your barnyard favorites including cows, pigs, goats, and baby chicks – even a giraffe! Many of the animals can be spoon fed. Admission to Animal Land includes Little Farmer's Play Yard.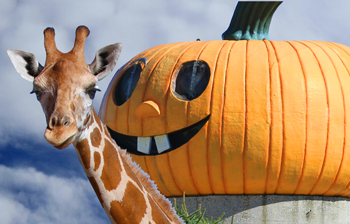 A great close up experience where you can pet and feed a giraffe at eye level. Great for all ages. Included in your admission.
Let the kids run, jump and climb on all kind for fun things. We have a playground, wooden train, fire engine and tractors. Kids will love the pumpkin tunnel, character cutouts, pumpkin hut, and straw town maze. Everyone will love the corn hole game, ring toss and weekend magic show; corn box and Charlotte's Web are great for all ages. Little Farmer's Play Yard is included in your admission
Online tickets are required on weekends – everyone 3 years and older must pay & have a wristband to enter on weekends.
Visit Goebbert's Online for more information.
Goebberts Farm & Garden Center
40 W. Higgins Road
South Barrington, IL 60010
CHECK OUT MORE SAVE ON FUN COUPONS BELOW!!
FOLLOW US ON FACEBOOK
FOR DAILY COUPONS DISCOUNTS & GIVEAWAYS!