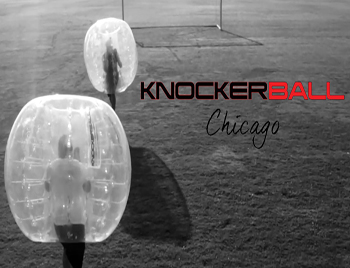 Sorry This Deal Has Ended  KnockerBall Chicago You've Gotta Try This: One-Hour BubbleBall Soccer Game or Party for Up to 20 People.
Imagine playing soccer in an inflatable bubble — that's pretty much BubbleBall in a nutshell. Bounce around the field with plenty of padding from the bubble suit, and have an absolute blast playing a game you'll talk about for weeks to come.
Knockerball™ Chicago is bubble soccer's #1 stop for BubbeBall! Get ready to battle your friends in a fun and safe plastic bubble suit. Knockerball™ Chicago is the industry leader in Illinois for Bubble Soccer. Our indoor facilitates are a great place for bubbleball corporate events or bubble soccer birthday parties, bachelor parties, fundraisers, team building, church events and much more!
• $250 ($400 value) for a one-hour BubbleBall soccer game or party
• Up to 20 people can play this fun and unique game
Check out This Video to see what BubbleBall Chicago is all about.