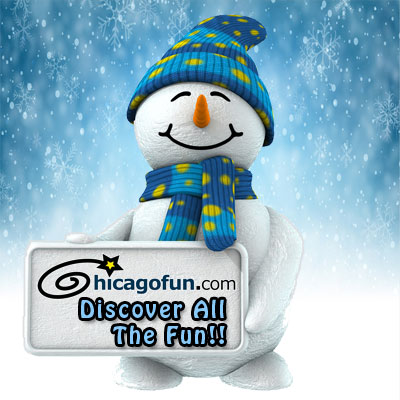 Advertise In Our Winter Fun Guide and Connect with over 500,000+ Chicagoland Residence Searching For Fun Activities!
Chicagofun.com is the #1 online publication dedicated to having fun in Chicagoland.  Each year thousands of families and individuals use Chicagofun.com to plan their Winter Activities through our Online Publication and Social Media Network.
Your Chicago Fun Exclusive News Article & Save On Fun Coupon Campaign will reach over 500,000+ online readers, social media members and blog followers this season.
You will also connect with thousands of fun seekers through your Custom Shout-Out Campaign Program distributed via our weekly online newsletter (10,000+ email subscribers) and posted to our Facebook & Twitter followers.
Sign up by November 5th and receive $100 Off Your Advertising package!!
We'd like to invite you to connect with our online community.  Time is running out on your opportunity to promote on this season's Chicago Fun Winter Activities Guide.  Dead Line is November 14, 2016.
Fill out the form below to receive more information or give us a call at 630-665-0300