Rock n Kids Update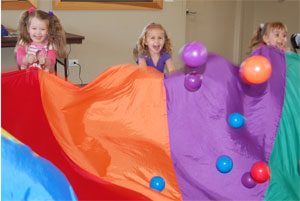 Rock 'n' Kids
Rock 'n' Kids is proud to have provided the Tot Rock and Kid Rock programs since 1995! All of the components of a Rock 'n' Kids class or party work together to achieve the overall goal:
"To provide a fun and educational environment for young children to learn about themselves and the world around them through music."
Important Information
In accordance with the recommendations of the CDC with regards to managing COVID-19, and for the safety of our staff and students, there will be No TOT ROCK and KID ROCK classes held through May 3rd.
Enrollments for the spring session of classes are currently being accepted at park districts now. We are planning for a start of May 4 at some locations; click here for an updated May 2020 schedule. Until then, we are posting free mini Kid Rock classes through YouTube!
Subscribe to our YouTube channel and Like us on Facebook to receive the series of classes as they are posted!
If you need help finding a class or have any questions about class cancellations, contact us at 847-961-6584.
#1 Kid Rock/Tot Rock "Opposites "
#3 Kid Rock/Tot Rock "Away We Go!"
#4 Kid Rock/Tot Rock "Learning Rocks"
Spring! What a Beautiful Thing!
Rock 'n' Kids is Corona Conscious!