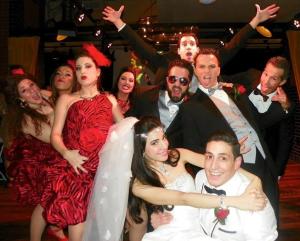 You're invited to the longest-running immersive theater experience, where everyone's family! Chicago, Illinois, we hope you're ready!  It's been a few years since the show was performed in the Windy City, but Tony n' Tina's Wedding Chicago is back in full force!
Discount Tickets for Tony n' Tina's Wedding in Chicago. Save 21% off.  Cost $59 Retail $75 You Save $16.  Offer ends November 19, 2016.
The show is set for performances in Chicago starting September 22, 2016 and running into January. Come once, twice, ten times, Tony n' Tina's Wedding Chicago will never get old!
Tony n' Tina's Wedding is a one-of-a-kind night of entertainment. It's an Off-Broadway show staged as a festive celebration. The audience doesn't just watch, but participates directly, from the first toast to the last slice of cake. As two colorful and madcap Italian-American families come together as one, everyone in attendance joins in the fun as guests of the bride and groom.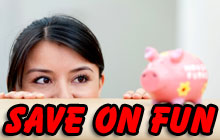 Join our Private Facebook Group Chicago Fun Coupons and start receiving exclusive discounts, coupons and deals in your newsfeed. This is a great place to find and share info related to saving money on fun things to do, party planning services, special events, travel and other activities.