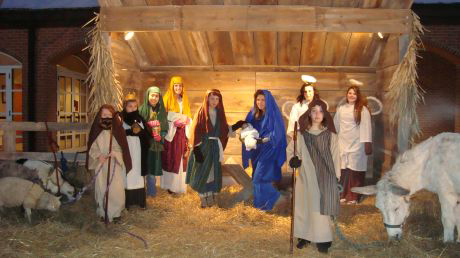 A Zoo To You provides Live Nativity Scenes for your Holiday Event or Celebration in the Chicagoland area and Suburbs. Our Nativity Scenes  include 4 goats, 4 sheep, donkey, and a little cow (Display only) for $650 for first 2 hours and $125 for each additional hour.
Click Here Discount Offer
Save 10% off any animal rental, petting zoo, pony rides or exotic animal show services.

This is great for any holiday celebration and adds a unique factor for the representation of the birth of Jesus Christ!
Call us today at 815-568-9052 or visit our website for more information!