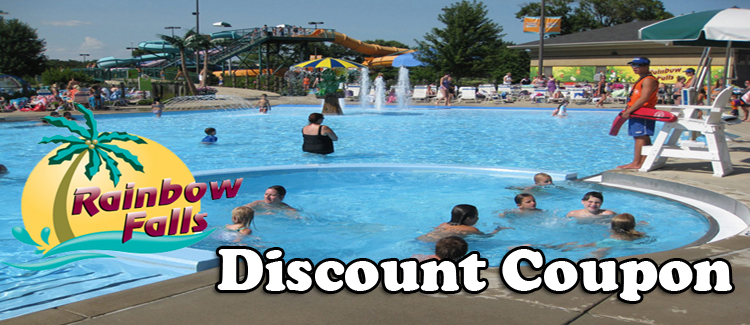 Rainbow Falls Waterpark Coupon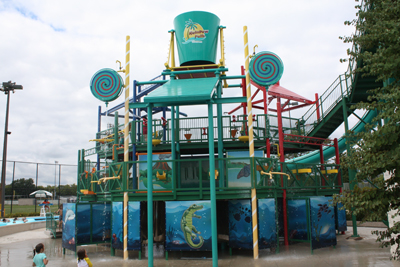 This Rainbow Falls Waterpark Coupon allows you to Save $2.00 off general admission at Rainbow Falls Water Park in Elk Grove Village Illinois.
Cool off at Rainbow Falls Waterpark and enjoy the excitement of this tropical paradise with a variety of attractions, theme days, parties and more waiting for the entire family.
The Waterpark includes; A zero depth Leisure Pool with Vortex Pool, Diving Board and Drop Slide, Tot Pool, The Reptile Lazy River, Four giant Water Body Slides (2 body slides & 2 tube slides), Three Story Fun House,  Locker Rooms & Family Changing Rooms, Picnic Groves, Concessions and Free Parking.
Rainbow Falls Waterpark
200 Rev Morrison Blvd
Elk Grove Village, IL 60007
Regular Season Jun 8-Aug 11 Mon-Fri 11am – 8pm Sat 11:30am-8pm Sun 11:30am-6pm.
Pre-Season
May 25-27 11:30am-6pm
June 1-2  11:30am-6pm
Post Season Hours Saturday –
Sunday August 17 – 18
11:30 am* – 6:00pm
Saturday – Sunday August 24 – 25
11:30 am* – 6:00pm
Saturday – Monday August 31 – September 3 11:30 am* – 6:00pm
CHECK OUT MORE SAVE ON FUN COUPONS BELOW!!
FOLLOW US ON FACEBOOK FOR DAILY COUPONS DISCOUNTS & GIVEAWAYS!