Whether you're celebrating a Birthday or looking to have some fun with friends you'll have a blast at Chasers Laser Tag.
We specialize in birthdays but Chaser's makes an awesome family fun day, scout group or team building night.
Click Here to Save $25 Off on Chaser's Birthday Party Packages.
Click Here to Get Buy 1 hour get second hour Free Open Play Sessions.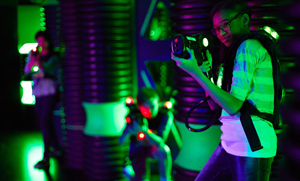 We offer to 2 different styles of Laser Tag.

Kids age 10 and under will have a blast playing our classic laser tag in our massive 2 level arena & playing all their favorite xbox and playstation games in our free arcade (Celebration Package or Ultimate Package).
Teens and adult celebrations will battle in the arena with our tactical style laser tag, (aka, Combat Action Tag Package).  Click Here to view packages.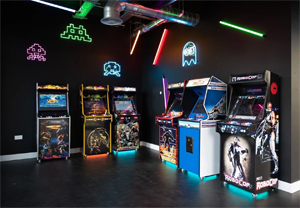 Our Arcade is FREE…
that's right, no tokens or quarters required! The Chaser's arcade is included in all birthday packages and the hourly play passes.
All your favorites from XBOX and Playstation, Pinball as well as some classics like Pacman Gallaga Racing Games and more… !
Did you know we can bring Knockerball to your backyard or local park?
Check out our mobile parties – perfect for summer, spring and fall celebrations.  Knockerball Party
We are the Chicago Bubble Soccer specialists for Epic Knockerball parties. Knockerball (Bubble Ball) Learn More…

Chasers Laser Tag
1811 High Grove Lane
Naperville IL 60540
630-851-6930
Website…