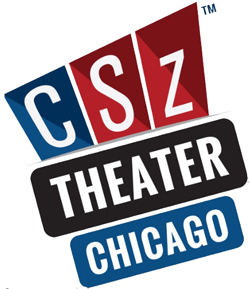 This coupon allows you to take $5 off your ticket to any main stage show Thursday at 8pm or Friday and Saturday at 10pm.
The The CSz Theater Chicago offers a unique blend of fast paced, funny improv comedy that is appropriate for all ages.
THIS COUPON HAS EXPIRED
A hilarious 90-minute improv comedy show where two teams create comedy scenes, songs and games right on the spot based on your suggestions. You choose the winner and the show is never the same twice. It's clean, smart comedy for families and all ages! There are over 100+ games in the ComedySportz book – and nobody knows what will be played next!
The CSz Theater Chicago is perfect for Corporate Entertainment, Corporate Training, Bachelor and Bachelorette Celebrations, Birthday Parties, High School Groups, Holiday Parties, Youth Groups or anytime you are looking for a reason to laugh out loud!
CHECK OUT MORE SAVE ON FUN COUPONS BELOW!!
FOLLOW US ON FACEBOOK FOR DAILY COUPONS DISCOUNTS & GIVEAWAYS!



ChicagoFun.com
Average rating:
3 reviews
Jan 10, 2016
Yelp Review
Didn't realize how scarce it is to find an all-ages comedy club I could take my teen to over winter break. In fact, Comedy Sportz may be only one in Chicagoland.
Good news because it was FANTASTIC.
Two improv teams vie to win by garnering most audience applause. There's a lot of audience interaction which adds to the experience.
The actors are very skilled at their craft and it's a high- energy show. The 1.5 hour show flew by. They even offered 12 price tickets for the following show if we stayed. If we didn't have somewhere to be, we definitely would have stayed for second serving of laughs.
Wait staff was great and never had that awkward "where is my server" moment. Drinks reasonable.
Expect to see lots of kids and families but lots of young adults, too. Get there early, it fills up plus you need to find street parking.
Aug 6, 2015
Yelp Review
Brilliant show- clean comedy and fun atmosphere!!
The show is themed on two different teams competing and I believe it gives you an opportunity to relate with one or the other style!!
Definitely recommended for kids and some awesome family n friends time...
P.s. Brilliant staff and a great Referee!!
Looking forward to many more shows 🙂
Jul 10, 2015
Yelp Review
Cool and casual place! It's a nice change of pace from doing the same old thing. I saw 3 improv groups perform. I would say the later show absolutely had some more adult content which was awesome, but be aware it isn't really family friendly after 10pm.

All the groups were great; there were obviously some stand outs who were very quick and funny. Love the crowd interaction too; a lot depends on how fun your audience is. You should check it out.