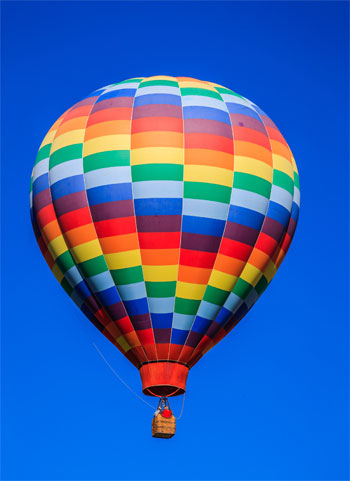 Nostalgia Ballooning Chicago, specializes in hot air balloon flights from one to six guests, as well as group excursions for up to eight passengers.
Looking for Chicago hot air balloon rides?  Look no further.  Nostalgia Ballooning Chicago is a real hot air balloon ride company.  We specialize in balloon rides in the Chicago area.  Nostalgia Ballooning is the Chicago areas' ONLY  full-time, professional hot air balloon ride company.  We pride ourselves on our safety and excellent reputation.  We encourage you to research us and to see for yourselves.
We are F.A.A. certified commercial pilots and have a perfect safety record.  We launch our balloon rides seven days a week May 23rd – November 21st weather permitting from the Sky Soaring Airport in Hampsire Illinois.  Directions…
Nowhere in the Chicago area is hot air ballooning safer, and prettier, than with Nostalgia Ballooning Chicago.
Nostalgia Ballooning Chicago Hot Air Balloon Rides offers the most personal, and exciting way to view the Chicagoland area from a Hot Air Balloon!
Coupon Details Coming Soon…
CHECK OUT MORE SAVE ON FUN COUPONS BELOW!!
FOLLOW US ON FACEBOOK FOR DAILY COUPONS DISCOUNTS & GIVEAWAYS!