Prepare yourself for fun of biblical proportions, beginning August 26, when the Kane County Cougars host Ghostbusters© Night at the ballpark! Cross the streams and you'll be greeted by not only The Ghostbusters: Chicago Division, but the always hysterical ZOOperstars!
Fans are encouraged to dress in their best Ghostbusters© costume with a Ghostbusters© themed fireworks show following the game.
The 80's cover band, Hi Infidelity, kicks off the festivities on Saturday at 4:45 p.m. in the Music Garden, presented by the Acres Group, while the first 1,500 fans will receive a baseball cap, courtesy of Hyundai.  Fans will also be treated to a spectacular 80's themed fireworks show, presented by Hyundai. Click Here For Buy 1 Get 1 Free Tickets…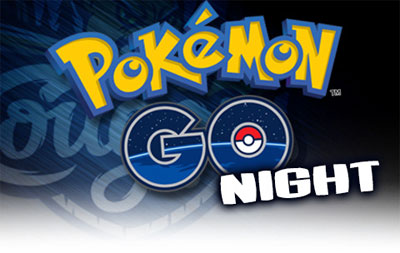 The Pokémon Go craze is making its way to Fifth Third Bank Ballpark on August 28 with Sunday Funday activities including "Gotta Catch 'Em All" and the chance to win great prizes! Fans are encouraged to dress in character and will be treated to Pokémon themed promotions between innings. More info…
Gates will be opening at Noon for trainers to catch Pokémon before the game! Activities include Pokémon themed promotions and the opportunity to win a special poke-prize. Plus, all kids age 3-10 eat for free!  Other activities include a pre-game autograph session with the Cougars and post-game run the bases.
The homestand wraps up on Monday, August 29 with Fan Appreciation Night including Micro Monday specials, for fans age 21 and older, featuring craft beers for 50% off
Reserve Free Tickets For Fan Appreciation Night
As a thank you to fans, the Cougars are offering complimentary box, reserved and tickets to the game on Monday, August 29.
Fan Appreciation Night will also feature the weekly Micro Monday special with all craft beers available for half off!