Coupons for Buy One  Get One Free on Thursday Nights or Save $3.00 every night at Midnight Terror in Oak Lawn Illinois.
Midnight Terror Haunted Attraction features two haunted houses with over 25+ rooms and 60+ actors. You will experience realistic detailing and mind blowing special effects. Travel to Midnight Terror this fall if you want to truly Experience Fear!
Located in the heart of comeplayDowntown Oak Lawn, also less then 6 mins from the 294 exit on 95th St.  Midnight Terror Haunted House has a FREE Parking garage and also has covered/enclosed waiting.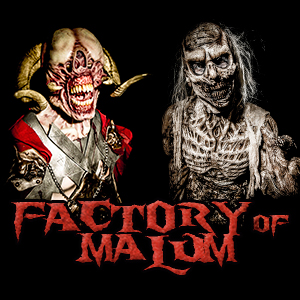 HAUNT ONE – FACTORY OF MALUM
It was October 31st when he first approached me. He visited me in a dream, and introduced himself as Malum. He told me that if I built a factory here, I would become the wealthiest man in the world. Soon that dream became a reality, I had untold riches as far as the eye could see. Years have gone by, and I now fear that my greed was a mistake. All of my workers have become demented lunatics. They scream at the top of their lungs, hysterically crying their… read more…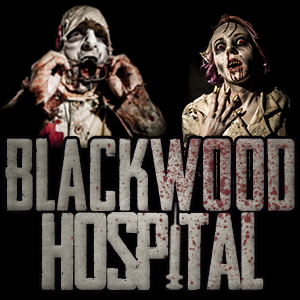 HAUNT TWO – BLACKWOOD HOSPITAL
Blackwood Hospital log 1: We have recently begun to receive an influx of workers from a factory in town nearby. Some of the workers have literally been mangled by what seems to be a beast, while others come in hysterically psychotic screaming things that make no sense. After careful observation it seems as if these workers are having hallucinations of what I can only describe as their phobias, they are literally seeing their fears come to life.
Blackwood Hospital log 2: Something strange is going on here, something evil. The patients are becoming more violent as they are realizing they cannot escape their fears. We've had several incidents with patients attacking… read more…
Join our private Facebook Group Chicago Fun Coupons and start receiving exclusive discounts, coupons and deals in your newsfeed. This a great place to find and share info related to saving money on fun things to do, party planning services, travel and other activities.  Join Today!