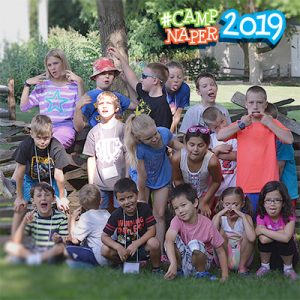 Registration is now open! Naper Settlement, located at 523 S. Webster St., in the heart of Downtown Naperville, IL. Sprawled across 13 acres and beyond in summer day camps that are sure to capture a child's imagination. Our unique, hands-on camps provide immersive experiences where learning is fun! All camps include supplies and a snack, and are led by experienced, adult counselors.
Programs range from 1 to 5-day camps and will begin in June and take place at Naper Settlement located at 523 S. Webster St., Naperville, IL. Registration is required for all camps and begins March 6. To register, call (630) 420-6010.
For a full list of camp programs and fees, please visit www.napersettlement.org/camp.
About Naper Settlement
Naper Settlement is a nationally accredited, award-winning outdoor museum set on 12 magnificent acres in the heart of Naperville, where history comes to play and community comes to connect.
For more information, visit www.napersettlement.org or call (630) 420-6010.