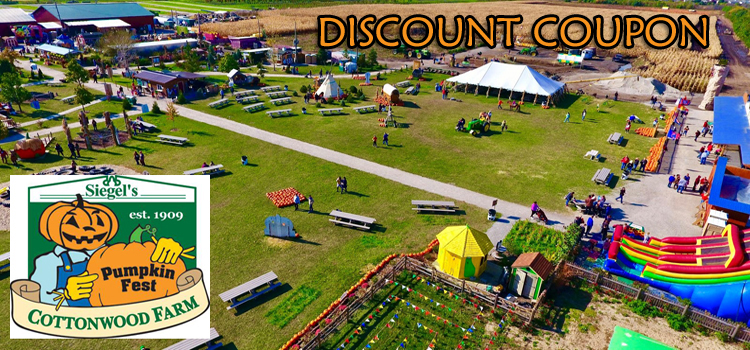 Siegel's Cottonwood Farm Pumpkin Fest Coupon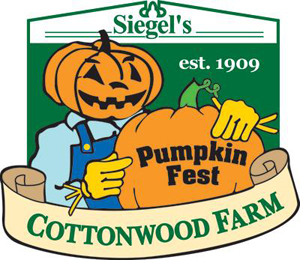 This Siegel's Cottonwood Farm coupon allows you to save $3 Off the purchase of one General Admission ticket.
Affordable Family Fun on the Farm! For 100 years and four generations, Siegel's Cottonwood Farm has been the place to create memories. Located just 35 miles outside of Chicago, Siegel's Cottonwood Farm is an affordable, all-day adventure with its Pumpkin Fest and over 30 unlimited attractions included in your admission.
Something new is added each year, come out and see what they have added this year! Bubba Duck Races, 5th Play area and Giant Mountain Slide and new food items to munch on while working up an appetite.


Pumpkin Fest – "Affordable Family Fun on the Farm"® – is open daily 10:00 a.m. – 6:00 p.m. from September 23rd, including Columbus Day, through October 31st.  Grandparents Free Monday-Friday (with paid grandchild*)- *Excluding Holidays.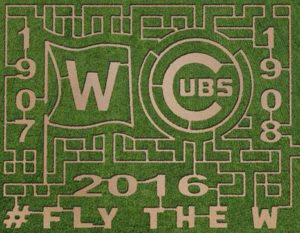 Corn Maze! Get Lost for the Fun of it!
You can stay and explore all the mazes as long as you like. All the maizes (the Indian word for corn) are included in your general admission to Pumpkin Fest.
SIEGEL'S COTTONWOOD FARM IN LOCKPORT CONTINUES TO KNOCK IT OUT OF THE PARK. THIS YEAR ANNOUNCING THAT ITS 2017 15-ACRE CORN MAZE HAS BEEN CUT TO HONOR THE WORLD CHAMPION CUBS' HISTORIC 2016 WIN WITH THE THEME #FLYTHEW. "
Are you and your family up to the challenge to make it through the 15 acres of maze? Relive thrill of Cubs WS Win: "Come get lost in the W!"
Many DELICIOUS Food choices include smoked turkey legs, pulled pork parfaits to sweet treats to eat like apple cider doughnuts & funnel cakes….. Be sure to pick up one of Marie's Freshly Baked Pies or some of Grandpa's Freshly popped Kettle Corn for the rid
e home. We will customize your family outing, with food and beverage, just for your team/associates.
Find out what's happening on the farm!
Military App. Weekend Sept 23rd &24th
1st Responders App. Weekend Sept 30 and Oct 1
Pumpkin Weigh off Sept 30th
Pumpkin Smash Oct 29th
Teachers App Weekend Oct 28th & 29th
Special Needs Weekend Sept 23rd/24th & Oct 28th/29th
Blood Drives: Sept 23rd, 30th Oct 1st, 15th, 22nd, 28th.
St Francis Day Blessing of Animals Oct 4th
Visit Their Website

for more information or call 1-800.304.FARM
CHECK OUT MORE SAVE ON FUN COUPONS BELOW!!
FOLLOW US ON FACEBOOK FOR DAILY COUPONS DISCOUNTS & GIVEAWAYS!