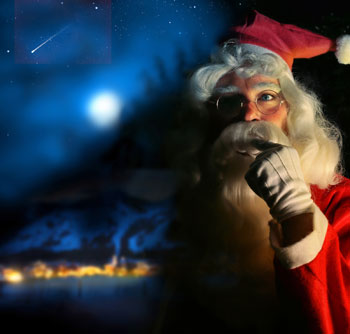 Track Santa's flight around the world. The men and women of NORAD and Google will employ cutting edge technology to see exactly where the big guy is on Christmas Eve, and they'll help you track his flight as he makes his around-the-world deliveries.
The military's North American Aerospace Defense Command, or NORAD, at Peterson Air Force Base, launched its 60th year of tracking Santa's Yuletide adventure. Volunteers at the military command will also answer questions and provide real-time updates on Santa's progress from callers around the world.
Google also offers a Santa Tracker Service, using its Google Maps, to show the jolly old elf's progress around the world.
https://santatracker.google.com
Santa and his reindeer will be working through the night to deliver presents to the boys and girls of the world.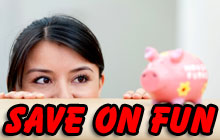 Join our Private Facebook Group Chicago Fun Coupons and start receiving exclusive discounts, coupons and deals in your newsfeed. This is a great place to find and share info related to saving money on fun things to do, party planning services, special events, travel and other activities.