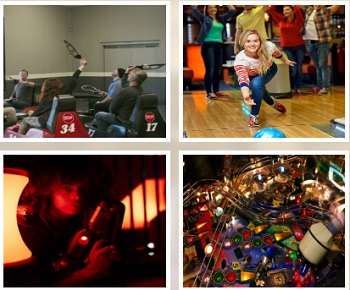 Eat! Drink! Game On! This WhirlyBall Coupon is valid for One Free Walk-in Player when accompanied by 3 or more paying walk-in players to play a 30-minute game of WhirlyBall or laser tag session at no charge.
PROMO CODE: HAS EXPIRED
GET COUPON HERE

WhirlyBall combines basketball, hockey, lacrosse, and bumper cars all rolled into one.  It's the most fun you can have going 4 miles per hour!
Whether you're planning a Birthday Party, Corporate Meeting or Outing, Team Building Session, Bar/Bat Mitzvah, Bachelor/Bachelorette or Holiday Party, WhirlyBall is the most complete venue in Chicagoland that offers a variety of entertainment options including WhirlyBall, LaserTag, pop-up games, the Pivot Room restaurant, and 3 flexible event facilities that comfortably accommodate 10-500 guests.
Whirlyball Locations:
Naperville/Vernon Hills/Bucktown
www.whirlyball.com
CHECK OUT MORE SAVE ON FUN COUPONS BELOW!!
FOLLOW US ON FACEBOOK FOR DAILY COUPONS DISCOUNTS & GIVEAWAYS!