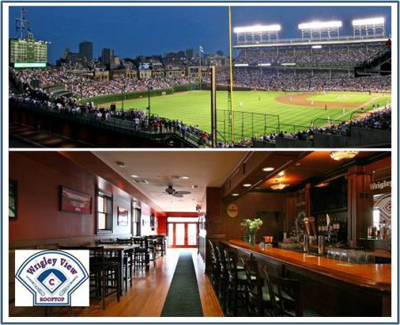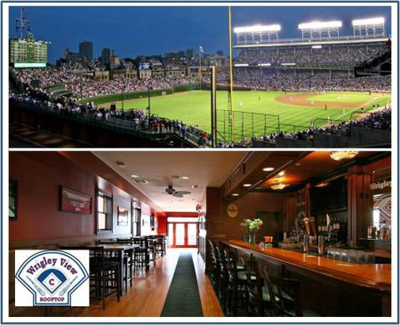 Save up to 44% off Wrigley View Rooftop Tickets and watch the Cubs make a run for the 2015 World Series.
Wrigley View Rooftop Chicago's Premiere Cubs Rooftop & Events Facility.
This special event venue is located in the heart of Wrigleyville at 1050 West Waveland, adjacent to historic Wrigley Field, just steps beyond the left field ivy. Wrigley View Rooftop offers a spectacular, unobstructed view of home plate, infield action, outfield excitement and the iconic Wrigley Field scoreboard for any group from 2 to 200!
Tickets include a seat with a bird's-eye view of home plate and the scoreboard from a nearby rooftop venue that's officially endorsed by the Cubbies, and all food and beverages are included. Enjoy the open air on this recently renovated rooftop, outfitted with plasma TVs, surround sound, an indoor and outdoor bar stocked with beer and wine, and a chef on-site serving grilled-to-order ballpark fare.