Mind Trap Escape Rooms in Montgomery Illinois offers a live-action adventure with hi-tech equipment and detailed sets to immerse players in 7 different escape room themes.
The company was voted 7th Best Escape Room in the US, 2021 on USA Today Readers' Choice.
CAN YOU ESCAPE IN 60 MINUTES?  ALL ROOMS ARE PRIVATE!
BOOK YOUR ADVENTURE NOW!
 
MAFIA HEIST – PREVIEW VIDEO

MIDWEST LARGEST ESCAPE ROOM!
Its the mid 80's and the mob has recently completed the biggest heist in American history at John F Kennedy airport. They are plotting for a heist in Chicago and looking to recruit new members to the outfit. Do you have what it takes to become a member of the mafia?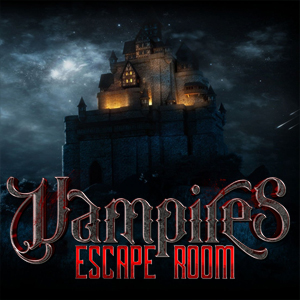 VAMPIRE ESCAPE ROOM
Hunt a nefarious vampire and rescue his captive bride in this bone-chilling adventure through the family burial ground of Castle Horvath. Be careful! The Horvath family have many dark secrets lurking behind the cemetery walls.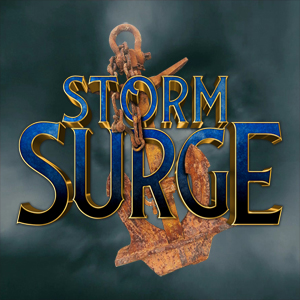 STORM SURGE
Loaded with almost a thousand tons of cargo, your on a vessel set sail from Chicago bound for Holland. Under the command of a 24-year-old captain, thick fog and storm surge conditions blinded the 13-man crew and your ship ran aground some 300 feet off of South Manitou Island. You have 1 hour to escape the ship before it fully capsizes.


LOCK-UP SUPERMAX – PREVIEW VIDEO

Wrongfully accused and sentenced to life in prison without the possibility of parole. While the warden is quelling a riot, you have one hour to escape from your cell to freedom.  Are you tough and smart enough to escape?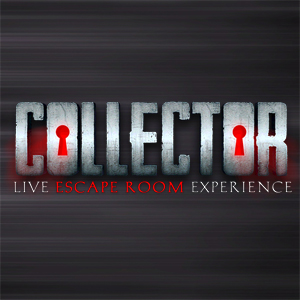 THE COLLECTOR – PREVIEW VIDEO
AWARDED #1 ESCAPE GAME IN ILLINOIS & TOP 10 IN AMERICA – USA Today!
The Collector has selected your group to be a part of his game. After being abducted your group has woken up in his chamber. Can you solve his puzzles and make it out of his thrilling house of horrors or will you become another piece to his growing collection?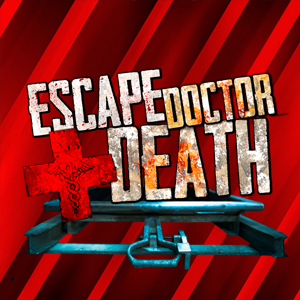 DOCTOR DEATH
HAUNTED HOUSE STYLE ESCAPE ROOM WITH LIVE ACTOR!
You and your friends have gone urban exploring in the abandoned Abraham Ormerod Medical Centre when suddenly the door behind you slams shut and locks. You have 60 minutes to escape the hospital before Doctor Death returns!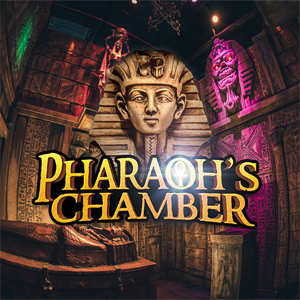 PHARAOH'S CHAMBER
Traps have sealed your fate, doors have closed and you have 60 minutes to find the sacred scarab and escape the tomb. This escape room features a super realistic environment within a 20 foot tall room, special effects, secret passageways and more!


BIRTHDAYS
MindTrap Escape rooms are the ultimate unique birthday and celebration activity. We can accommodate groups of all sizes, and are ready for you!
TEAM BUILDING
This new and exciting way of team building is absolutely perfect for all types of teams and businesses. Build new relationships and strengthen existing ones.
WEEKEND FUN
Rain or shine, MindTrap Escape Rooms are a perfect activity to do when you simply don't know what to do. Skip the movies and the mall, come escape boredom.
Click Here to Book Online or Call (630) 216-9609.
Mind Trap Escape Rooms
299 Montgomery Road
Montgomery IL 60538
(630) 216-9609
Mindtrapescaperooms.com
Bull & Bear Indoor Urban Axe Throwing
AXE-tremely fun form of entertainment perfect for Friends, Birthdays, Corporate & Team Building Events, Bachelor & Bachelorette Parties, and more!
ENJOY TWO SUBURBAN LOCATIONS
Montgomery IL (Inside Mind Trap Escape Rooms)
MORE INFO

Bloomingdale IL (Stratford Square Mall)
MORE INFO

CHECK OUT MORE SAVE ON FUN COUPONS BELOW!!

FOLLOW US ON FACEBOOK FOR DAILY COUPONS DISCOUNTS & GIVEAWAYS!