Pirates' Cove Children's Theme Park Coupon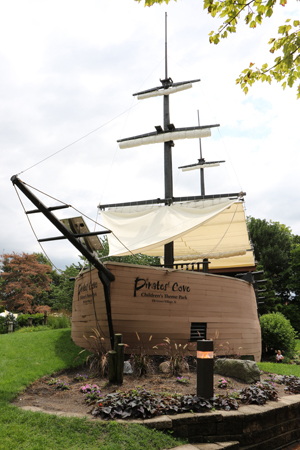 This Pirate's Cove Coupon allows you to take $1.00 off one general child's admission.
Ahoy matey! Find our buried treasure, "Pirates' Cove" in Elk Grove Village. Sail away on the Soarin' Schooners Ride, along with a big pirate ship, paddle boats, a climbing wall and a giant slide. Enjoy a child size carousel and the Safari Express train ride. There are concessions but you may bring your own food.
2019 Hours of Operation
Pirates' Cove Children's Theme Park Summer Season is from June 1st to August 11th. Summer hours are Monday, Tuesday, Thursday, Friday and Saturday 10am to 4pm and Wednesday 10am to 8pm and Sunday noon to 4pm. Admission is $12 per child and adults are always free! Free parking
Pre-Season:
Saturday, May 25: 10:00am-4:00pm
Sunday, May 26: 12:00pm-4:00pm
Monday, May 27, Memorial Day: 10:00am-4:00pm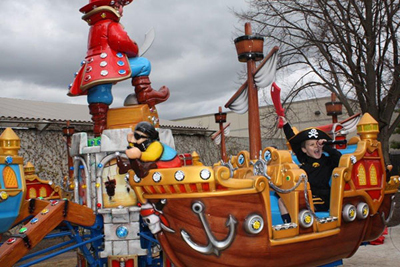 Regular Season: June 1- August 11
Mondays, Tuesdays, Thursdays, Fridays and Saturdays 10:00am-4:00pm
Wednesdays 10am-8pm
Sundays: 12:00pm-4:00pm
Post Season – Saturdays & Sundays only:
August 17, 18, 24, 25, 31 : 12:00pm-4:00pm
September 1, 2, 7, & 8: 12:00pm-4:00pm
Monday, September 2 – Labor Day: 12:00pm-4:00pm
CHECK OUT MORE SAVE ON FUN COUPONS BELOW!!
FOLLOW US ON FACEBOOK FOR DAILY COUPONS DISCOUNTS & GIVEAWAYS!