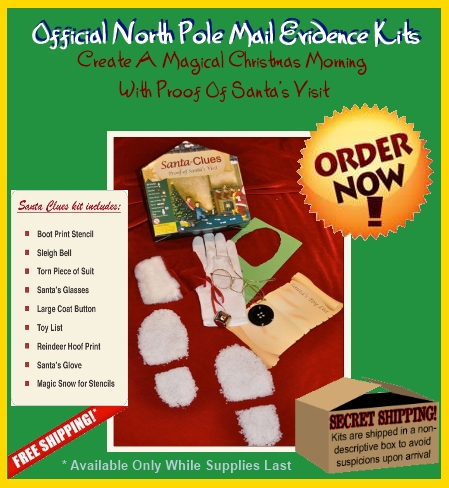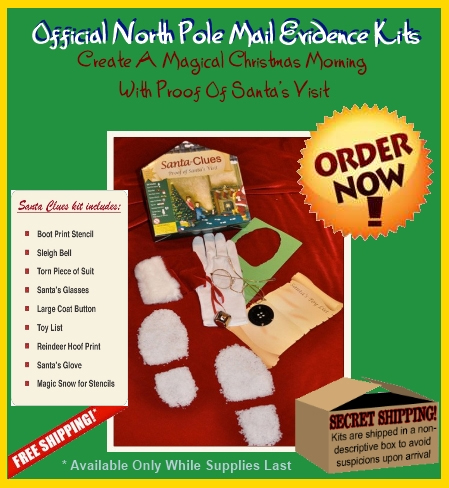 These Santa-Clues are an ingenious way to convince your kids that Santa made a personal visit to your home.  Only $19.95
We all remember how magical it was to believe in Santa, and to expect those special presents under the tree. This season, enchant your children with the Santa Clues kit, complete with everything you need to make it look like Mr. Claus stopped by at midnight.
Included in this Santa Clues kit are glasses, torn fabric, a coat button, a jingle bell, toy list, snowy footprints, and even reindeer tracks! For skeptical tots, the Santa Clues will rekindle their belief in Saint Nick. And for those who still believe with all their heart, Santa's giant boot print and pieces of his signature outfit will be completely magical.
Watch their faces light up as they take in the proof of Santa's visit! Includes small parts not suitable for children under 4.


Save On Fun Coupons Discounts & Deals Throughout Chicago and Suburbs
Come Back Often We Ad New Discounts Every Week!