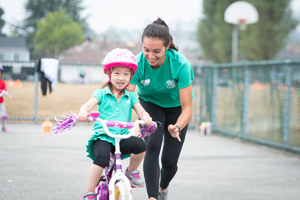 Pedalheads® provides innovative and effective programs that are safe, fun, and challenging, inviting children to discover a world of opportunities. People choose Pedalheads because:
Since 1995, we've taught hundreds of thousands of kids to ride their bikes; we have a proven track record of getting most kids off their training wheels within one week; we aim to develop healthy, confident, and independent kids by way of our own teaching methods, small classes, and incredible instructors; we have promoted kids' health and development over the last 30+ years, earning us a reputation of excellence in the communities that we serve; and parents have rated us 4.8 out of 5 stars, based on nearly 700 Facebook reviews. Check out what parents had to say here.
Our learn-to-ride bike program is best known for helping kids ages two through 12 get off training wheels and safely ride on the road. Our program includes: a progression of six instructional levels for you to choose from, three-hour half-day camps, seven-hour all-day camps, private lessons, and before and after care options.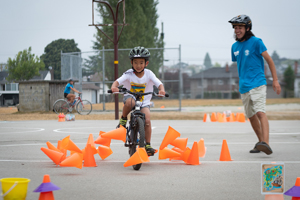 Kids get lots of time on their bikes learning and playing games, navigating obstacle courses, and challenging themselves with a variety of activities in a safe environment. Kids also take bathroom, snack, and water breaks to ensure they stay hydrated and engaged.
We use only positive reinforcement with our kids to promote their health, well-being, and development, and kids who experience our program report feeling "braver and gooder at biking" and say they like us more than candy, school, and story time!
If you're seeking camps to keep your kids happy and healthy, visit visit www.pedalheads.com or call 1.888.886.6464 and register them confidently! Also, don't forget to come and play with us on social; we can be found at @pedalheads. See you there!
CHECK OUT MORE SAVE ON FUN COUPONS BELOW!!
FOLLOW US ON FACEBOOK FOR DAILY COUPONS DISCOUNTS & GIVEAWAYS!